Meet one of the American Idol 2015 auditions' "quirky" Hopefuls in Joey Cook. Joey was one of the Idol bus tour auditions who made it past the initial performance to come back and sing for the Judges.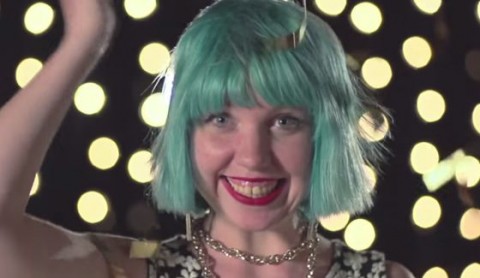 Joey Cook is a 23 year-old server from Woodbridge, VA who came out for the American Idol 2015 auditions at her grandfather's behest and it looks like he was right about her potential! Joey says she wants to show people there is more to her than just being a server, so she's excited for this opportunity.
Joining Joey for her performance was her accordion, which according to the cheers and claps from the American Idol judges was a huge success. We won't get to see her perform until the rest of the Kansas City auditions air on this week's episodes, but according to the clip below it looks like we'll see more of Joey Cook on Season 14! But just how far does she make it? Check our Top 24 Spoilers list to find out.
click images to see full-size views
Watch Joey Cook perform "Your Sister's Friend" with her accordion from her YouTube channel. I'm impressed. She's really good at that instrument especially considering it's not your typical mainstream instrument, but she makes it work very well.