Fans have pegged Clark Beckham and Jax at the front of the American Idol 2015 pack, but what are their favorite American Idol moments? FOX Audio Central spoke with the Season 14 Hopefuls to see what highlights stand out to them.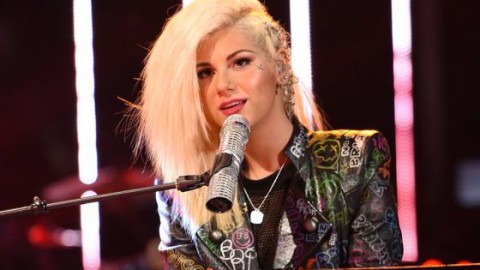 It's no surprise that one of Clark's favorite Idol winners is Taylor Hicks and it's the memory of him playing his harmonica that spotlights an Idol success.
"There's so many great Idol memories that it's hard to pick, but just the first thing that just came to mind for my favorite Idol memory is when it was Final Judgment, or Green Mile when they picked the top 24, and Taylor Hicks walks in and he's got his harmonica, blues harmonica, and he's just playing the crap out of it.
I mean, just playing it and walking down and singing. He's one of my favorites of all time. That's definitely one of my favorite memories."
Clark Beckham on his favorite American Idol moment:

Jax throws way back in Idol history as well with a look at Katherine McPhee's performance of "Black Horse."
"I loved Katharine McPhee's Black Horse in a Cherry Tree. It's one of my favorite performances—and Somewhere over the Rainbow.
I'm a big, huge Katharine McPhee fan. Yeah, she's wicked awesome. I actually met her two nights ago, just casually, not even on Idol, just she was in the sushi restaurant that I was in, and I completely fan-girled and almost fell on the floor. It was awesome.
Yeah, I love that rendition of Black Horse. That's when I actually first started listening to KT Tunstall after that."
Jax talks meeting Katherine McPhee:

Source: FOX Audio Central