The American Idol 2015 final three contestants were revealed this week when Clark Beckham, Jax, and Nick Fradiani moved on to appear at next week's Season 14 finale. The trio of Hopefuls reflect on their achievement with FOX Audio Central.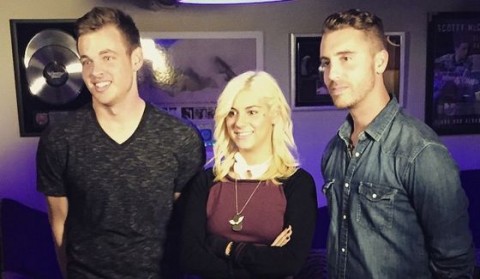 All three artists will appear at the start of next Tuesday's American Idol finale episode, but it's likely that only two will perform their full set of songs for your votes. Regardless of who gets cut at this stage all have made an impressive journey and are equally wow'd by the opportunity and experience provided to them by American Idol.
FOX Audio Central sat down with these last three contestants and talked with them about making it this far and what it means to them and their future as an artist.
Clark opens the discussion by saying that it's not just reaching this level, but being part of such talent for the season finale.
"I'm just so, so happy and so proud and excited to be in the finale, I just, it's just such an honor, especially with these guys around me, these contestants.  

Just it's such a high level of musical quality.  They're so good.  It's really an honor to be here with them beside me, and excuse me, I just can't wait.  I'm very excited."
Jax says it's all surreal and is just thrilled by her fans' support:
"I'm in the top three right now of American Idol.  It does not feel like it's real life, as usual.  I kind of say that every time, but it never does.  It keeps getting realer and realer as it comes down to it, and I really, this week is about to get crazy. 

I can't believe I made it this far.  I really didn't think I was going to get past the freaking judges round, the golden ticket, and now it's overnight I went home and all of the sudden there's fans and screaming people screaming my name, and it's like it happened out of nowhere. 

I guess it's hard because you never get to step out of Idol, but when you do it's like, "Oh my gosh, my life has changed forever." 
Nick Fradiani says this whole experience has been downright life changing and expects it to take a long time to sink in:
"Yeah, finale.  I mean there's a week left, you know, and it's really freaky to think of.  It's crazy man.  

I'll probably, it'll probably take me months after the show to finally get all this because it's so quick, such a whirlwind, it's ridiculous that, I don't know how else to say it.  

It's just, it's a life changing experience.  It's amazing."
What's your favorite moment from these three American Idol 2015 contestants?
Source: FOX Audio Central