Mentor Scott Borchetta has revealed the American Idol 2015 finale coronation songs will feature a "champion" theme with all three of the Top 3 preparing for their performances.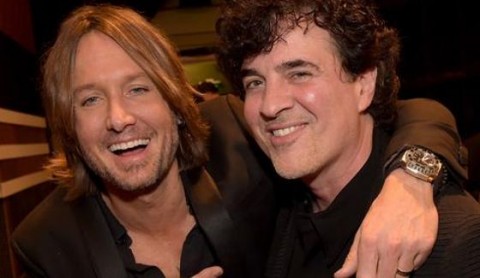 In the past we've seen the same song performed by the Top 2 in an American Idol finale, but Borchetta says they won't be doing "something silly and have them all sing the same song," in an interview with HNGN.com. The theme was driven by another tie-in with the Women's World Cup like we saw a few weeks earlier.
Scott told HGNG, "Nick's song is fun. Jax's song is so her and Clark's song is called 'Champion.'"
Borchetta added, "We're trying to nail a great theme song for the Women's World Cup, so they all have a victorious champion vibe to them."
Hmm, was the original title choice for Clark's song, "Winner of American Idol 2015," already taken? I kid. I really think all three have a serious shot at pulling this off but I do believe we're looking at a Jax vs Clark Final 2. All the same, we won't know until Tuesday and American Idol is preparing all of them for the opportunity.
The Top 3 went to the Studio on Thursday to record their potential coronation songs. Clark told HNGN, "I really love the lyrics." Jax said it was "very Jax" and a perfect anthem for her. Nick described his song's sound as a mix between Goo Goo Dolls and Fun.
Big week ahead for the Top 3. Which finalist do you most hope to hear sing their coronation song during the big finale on Wednesday when we discover who won American Idol 2015?