The first Hollywood solo performance will be delivered by Jax Cole this week on American Idol 2015 when the Hopeful from NYC auditions takes on Britney Spears' "Toxic" in a style all her own.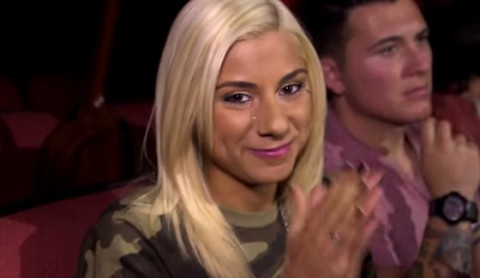 It'd be no easy task being the first up on American Idol this week, but Jax sets the bar high and won't disappoint her fans with this week's debut solo performance on Wednesday night.
Before Jax starts out we get a flashback to her appearance during the New York auditions stop with her great cover of "I Wanna Hold Your Hand," but now it's on to a new piano support performance and this one might be even better.
Watch Jax sing "Toxic" in the sneak peek video below and then get ready for this week's American idol 2015 episodes featuring back to back nights of Hollywood as we prepare for more eliminations and the soon-to-be revealed semi-finalists on Season 14.
click images to see full-size views
Want to know how far does Jax go on American Idol this year? Check our American Idol spoilers to find out if she made the season's Top 24 singers list.