Trevor Douglas continues his American Idol 2015 journey this Wednesday on Hollywood Week with a solo performance of "I See Fire" that looks like a sure thing for a seat at the Showcase Week.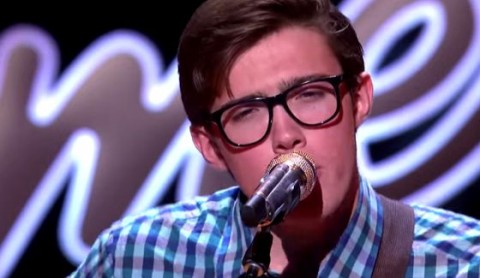 Rocking the geek-swagger, Trevor starts out his Hollywood performance with a little joke about his guitar and then is off and running with the Ed Sheeran cover. Jennifer Lopez is clearly impressed as Harry Connick Jr. remains stone faced per his usual approach. Will it be enough to crack the Judges and move on to the next round?
Watch Trevor Douglas sing "I See Fire" during the American Idol Hollywood Week round and see if you think he's ready to be a finalist on Season 14.
click images to see full-size views
How far does Trevor Douglas go on American Idol 2015? Check our Top 24 spoilers list to see if Trevor has made it through to the live shows which start in just a few weeks!