Tonight on American Idol 2015 the Hollywood Week challenge begins with solo performances and back to back nights of all new Idol on FOX starting at 8PM ET/PT.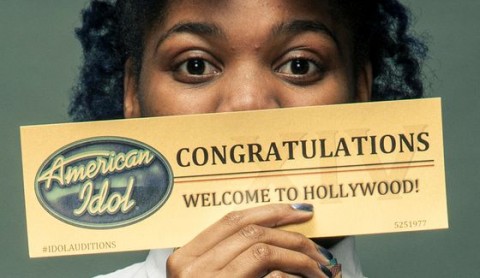 As the Judges reunite for the next phase in the search for Season 14's Superstar winner the hundreds of Golden Ticket holders will arrive in Los Angeles and prepare for higher stakes and more pressure.
So far we've watched previews performances by Jax, Trevor Douglas, and Shannon Berthiaume with plenty more talent to come. Hundreds will enter the American Idol 2015 thunderdome, but only the Top 48 (spoilers!) will leave. FOX has promised that we'll see a lot of eliminations this week even with the two weeks of Hollywood ahead of us.
"It's the toughest week of the season," says Jennifer Lopez, and from what we've seen in the past we'd expect no different this year. Keith says Hollywood provides them with the "revealing moments. That's where you see if someone is really ready for this."
Watch the American Idol 2015 Judges give their take on what lies ahead in Hollywood Week then join us tonight starting at 8PM ET for our live coverage where we'll have results and performance videos of all the night's singing.