It's American Idol 2015 Finale Week and time for our final power rankings! I touched on some of this in my Who Will Win American Idol 2015 post, but let's get to the official power rankings for the week.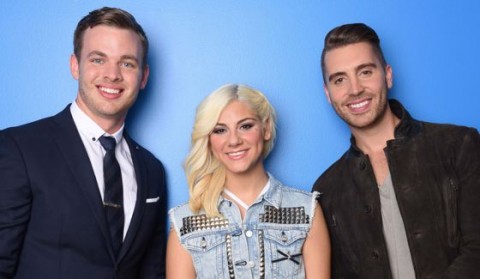 American Idol 2015 Top 3 Power Rankings
1. Jax. This doesn't mean I think she is going to win American Idol. A lot can happen during the finale. But I do think that Jax made the right song choices last week and the judges and producers have definitely done what they could to at least put her in the finale, if not win it.
2. Clark Beckham. I think Clark still has a very strong chance at winning American Idol. But I think he made some not-great song choices last week and he hasn't been getting a very good edit. They're showing us a somewhat arrogant side of Clark and I think that could be detrimental. But then again, I know American Idol voters, and I think Clark still has the best shot at winning.
3. Nick Fradiani. Nick could have actually pulled off a win this season if he had a better week last week. He has really been peaking lately and showing that he is actually a contender. And then last week happened. His song choices weren't right and I think that will keep him out of the finale. But he is a hot white guy with a guitar, so I'm not completely counting him out.
How do you think the Top 3 should be ranked? Do you think Jax and Clark will make it to the finale or does Nick stand a chance?