Who won American Idol 2015? That's a question a lot of people will be asking in a week. But now the question is Who will win American Idol 2015?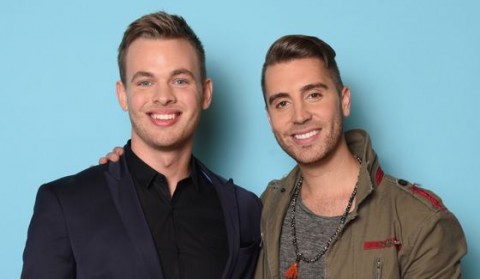 After this week's final four results, we now know it won't be Rayvon Owens. So will it be Jax, Clark Beckham or Nick Fradiani?
Let's first take a look at what the show wants. They clearly want the winner to be Jax. The editing the past couple weeks have been heavily pro-Jax and anti-Clark. And let's face it, they always want another female winner, so that's always going to be their pick. But do those edits and those pushes actually help? A little, but not enough to sway America. If America wants Jax to win, she'll win. If America Clark to win, he'll win. If they want Nick to win, he'll win. It's really that simple.
Now let's take a look at what the experts think. And by experts, I'm talking about the people who actually bet on stuff like who will win American Idol. The folks at Gold Derby have Clark as the favorite right now. But they also make a good point. Clark and Nick might have a lot of the same fans and if they end up splitting the votes, Clark could easily be edged out, setting up a Jax and Nick finale.
But most other betting odds, including several Las Vegas betting sites, have Clark favored still. But keep in mind, they picked Jena Irene over Caleb Johnson last season, also.
So that now takes us to what do you, our readers think. According to our polls, you think Clark had the best performances for the past several weeks. And that should be in indication on how you think the finale outcome should be as well. But just to make sure, there's a poll below to tell us just what you think on the matter.
And finally, what do I think? Well I think Clark Beckham will win American Idol 2015. I have watched every season of American Idol and I understand the voting patterns and the cast formulas the show uses (the Top 12 is never as organic as it's edited to seem) and all signs point to Clark this season. I have only ever been surprised in Season 8 and even then I wasn't completely surprised, because I think Adam Lambert was just too flamboyant for some of Idol's core audience. So before I get way off track, let me get back to the task at hand. I think the rankings will go like this: Nick gets 3rd, Jax is the runner-up and Clark is the winner.
What could change all this is if Jax gets a killer finale song and Clark gets a crap finale song. I don't see that happening, but if producers really want Jax to win, you never know.
I will admit that the past few seasons of American Idol have deviated from the seasons before it. A lot of weird stuff has happened, so I won't be shocked if we did end up with a Jax/Nick or even a Nick/Clark finale. In that case, I think Jax beats Nick and Clark beats Nick.
What do you think? Who will win American Idol 2015?
UPDATE: Jax was sent packing Tuesday night during part one of the American Idol 2015 finale. That was quite the shock to many people, including myself. I knew it was possible that Nick could come from behind and take one of the finale spots, but I truly didn't think it would happen.
But now that it has I think Nick could actually beat Clark in the finale Wednesday night. He had the better night Tuesday night and the better single, so I think we might see quite the upset come Wednesday. And to be honest, Nick would be easier to market than Clark. I mean Clark is a great singer, but no one really buys his type of music. Put Nick in front of a band and you could have a hit maker on your hands.
Who do you think will win American Idol 2015?