We haven't even met them yet, but the American Idol Top 6 will be singing "Arena Anthems" as the theme on next week's American Idol 2015. What is an Arena Anthem? It's, um, well… oh look, a puppy!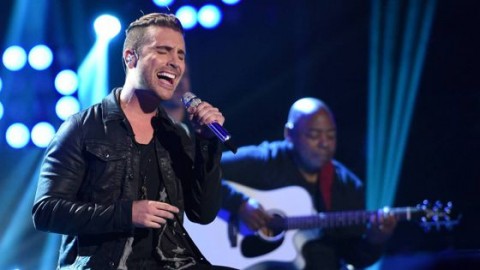 When the Top 6 contestants are revealed tonight they'll soon get straight to work on preparing their Anthem picks which are supposed to be anything sung by a megastar that can fill a concert arena.
Along with the big time hits from the Idol Hopefuls we'll get a visit from Abby Wambach and Alex Morgan, players on the U.S. Women's National Soccer Team. Well that's an interesting crossover. They'll be making a "special announcement" but that could mean something about American Idol or they're revealing they too have decided to run for the presidency, we don't know.
I'll gladly take a wide open song theme week though since the American Idol Top 6 need to bring out their big moves and wow us with their best material. What better way than to let them pick something that makes them most comfortable. Should be a great round, but let's focus on tonight's Top 7 performances first, right?
Source: TVLine