Your American Idol Top 6 were revealed Wednesday night on FOX when host Ryan Seacrest dimmed the lights and opened the envelope holding the American Idol results of your votes.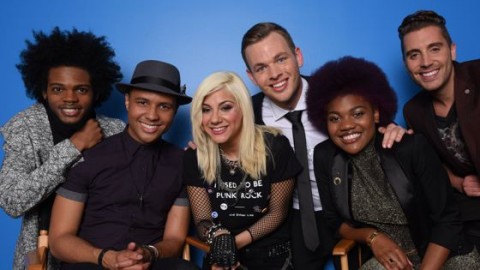 Reviewing your votes in our performance poll for last week the results would point toward Rayvon Owen and Quentin Alexander in the danger zone tonight that could leave them singing for your votes if they want to join the Top 6 for Season 14.
Once the results are made official throughout tonight's American Idol we will keep this list updated with the latest details. While we wait, which Hopefuls do you most hope to see make the cut? Will Rayvon have to pull off his 3rd straight save? The answers revealed tonight starting at 8/7c when we'll live blog the outcome.
Idol Tour: American Idol tour tickets go on sale
this week. Ready to see your favs?
American Idol 2015 Top 6 contestants:
Quentin Alexander
Rayvon Owen
Which of these faces will be eliminated tonight on American Idol? We'll soon find out.