For American Idol 2015, there is apparently going to be an interesting new rule change for auditions. Unlike previous years, anyone who was not in the Top 10 finalists will be eligible to try out for the show again. So it is actually possible we could see previously eliminated American Idol 2013 finalists Ben Briely, Emily Piriz, or Kristen O'Connor again next year!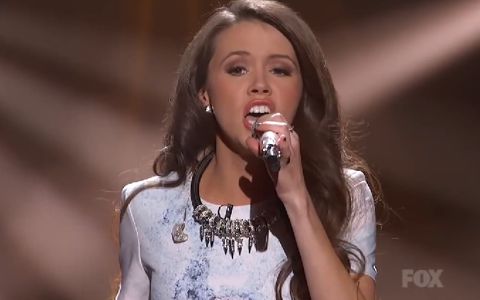 The news of the American Idol rules change comes from The Idol Pad, who was the first to leak last year that former semi-finalists would be able to audition for season 13 for the first time. Now it appears that FOX is taking it one step further and opening auditions to any contestant who has not formerly made it into the Top 10.
Thanks to that earlier rule change, some of the other potential previous American Idol 2014 contestants we could see again include semi-finalists Andrina Brogden, Austin Wolfe, Brandy Neelly, and Bria Anai Johnson.
We aren't sure why FOX has now decided to allow former non-Top 10 finalists to audition again if they so choose, but it will be interesting to see what familiar faces we might see popping up again next year on the show.