American Idol revealed tonight that Jena Irene would sing "We Are One" as her first single if she were to become the winner of American Idol 2014.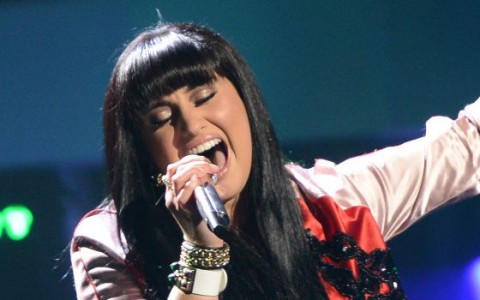 As part of the weekly Ford video all of the Top 3 finalists revealed what would be their debut song and gave us a preview glimpse of the single.
Jena Irene's coronation song will be "We Are One" which she would first perform during the season finale if she becomes part of the American Idol 2014 Top 2 finalists.
As we learned earlier, Jena Irene's song was co-written by American Idol alumnus Felicia Barton from season 8. Although we aren't feeling it is a spectacular song overall, and sounds a bit too much like a Katy Perry tune, it certainly has a much more modern sound than Caleb's 'coronation' single. We could certainly hear this on any contemporary pop or Top 40 radio station pretty easily.
Listen to the full song now available in the SoundCloud embed below.
>> Download the song on iTunes here.