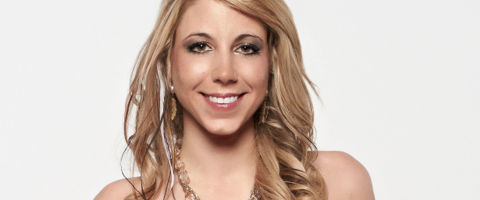 Last night on American Idol 2012 we saw Elise Testone eliminated from the Season 11 competition and exit in the 6th spot. She might be gone from the next few Wednesday performance shows, but Elise has good news for her fans.
When Elise Testone spoke with FOX last night following her elimination she discussed how she's preparing for those upcoming steps. "All I'm focusing on right now is 'Okay, how do I need to prepare for what's next?' Because I know it's going to just be so fast," Elise told FOX All Access.
Making it to the American Idol Top 6 spot clearly shows that Elise Testone has a lot of fan support which means she'll definitely have some great opportunities out there. "At this point [Top 6], anyone is successful. It's just what I'm going to do with that tomorrow," Elise added in a very positive note.
Also good news for fans who have enjoyed Elise's transition in to the rock genre. She gets it now and wants to pursue that angle. Elise explained that it was difficult to target one type of music because she loves so many different types, but now she believes she's found her wheelhouse.
As a parting note to her fans, Elise encouraged them by saying, "I'm sure [my fans] are upset and they don't need to be upset because this isn't the end of anything." So get ready, Testonites, there's more Elise coming your way soon.
You can watch Elise Testone discuss her elimination reactions in FOX's "All Access" interview which could be described as a battle of the monotones as interviewer Jeff Axelrod sounds like he's about to fall fast asleep at any moment: