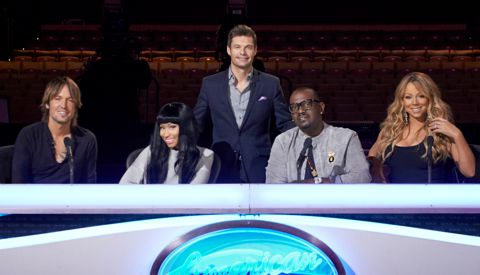 The American Idol results tonight will reveal the Top 3 eliminations and set the stage for who made it to the American Idol 2013 finale next week.
Angie Miller, Candice Glover, and Kree Harrison await the vote results to find out the audience's decision when tonight's results show airs at 8PM on FOX. While we don't have any spoilers on the official results we can tell you now that things don't look good for Kree based on several polls we've reviewed from the Top 3 performances on Wednesday.
No matter what happens all three singers have great potential to move on in the industry and follow their passion in music. As we've seen time and time again, making it to the end of the season is not a requirement for making it in the industry.
We'll be here reporting live results from tonight's American Idol 2013 broadcast. Watch along with us and discuss with other fans throughout the show tonight at 8PM.
American Idol – Top 3 Recap: