Reminder for American Idol 2015 fans, the schedule this week has shifted Idol over to Thursday night for the Top 10 performance show. We'll get two hours of performances and results starting at 8/7c tonight due to the shift for Empire's finale on Wednesday.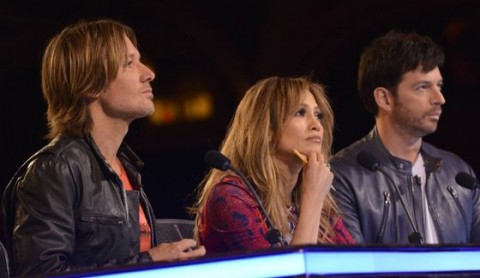 This week the remaining ten Idol Hopefuls will be performing movie songs but we haven't heard any leaks or spoilers on just what those picks will be. You can check out our song list that we'd set out of the Top 10 and share your own favorites.
Which of the Top 10 are you most excited to see perform this week and who do you think is in the most danger of going home? We'll check out your votes in our poll and share those predictions soon.
Join us Thursday night at 8/7c for our live coverage as we find out who went home this week on American Idol and who moves on to perform again for your votes.