Tonight on American Idol 2015 the Top 10 contestants will perform movie soundtrack hits after their fate is revealed as host Ryan Seacrest reveals the latest results throughout this week's Idol episode.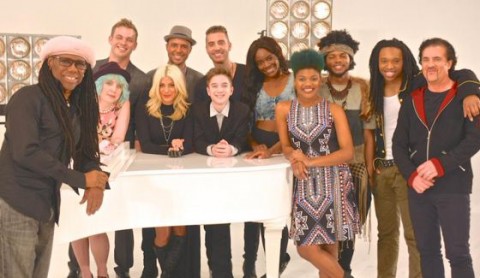 The remaining eleven Hopefuls met with this week's mentor, Nile Rodgers, to work on their song picks and now we know what they will be singing during tonight's two-hour performance and results show. Check out the song spoilers below, thanks to TVLine, and remember that one of these singers will be performing for the Judges Save instead of just for your votes.
Some great song picks here and I'm glad to see Clark going more modern for a change. He needed to mix things up. Jax's pick is interesting and not really a song-song as it was a fictional song within a story, but I'm sure she'll do something interesting with it.
I'm not, however, too thrilled for the potential of Joey doing "something interesting" with a version of "Mad World" that I very much like. If she breaks out the ukulele for this one I think I might scream.
What do you think of the song picks this week? Who has the best potential to turn this in to a big moment in the Season 14 competition?