The American Idol 2015 Top 10 contestants are set to be announced tonight when the latest elimination results and performances air on FOX where another singer will be sent home.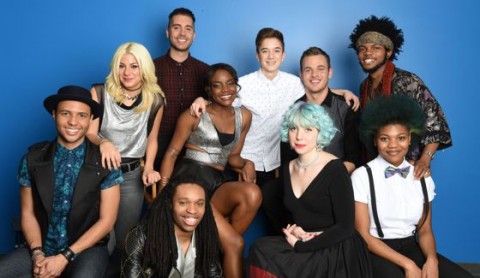 Following last week's show and voting we're going to see the American Idol Hopeful with the fewest votes received be put in the position to sing for his or her Idol life, but with only one Judges Save in play this season I'll be surprised to see it used this early on.
Looking to our readers' votes the three potentially endangered singers are Maddie Walker, Adanna Duru, and Qaasim Middleton. This would be familiar territory for Adanna who was previously eliminated from American Idol 2015 by viewers but revived by the Judges. However, she fell to the bottom of our poll last week and still made it on through to the Top 11. Can she do it again this week?
The women have put on a strong showing so far this season, but that's not to say the guys haven't done so as well. All the same I think the readers here could be right when they placed Qaasim in the danger zone for votes. If we see a guy go home tonight I'll be less surprised than by one of the girls.
We'll share the official American Idol results tonight. Here are your Top 10 11 Hopefuls:
Adanna Duru
Maddie Walker
Qaasim Middleton
Judges Save has been used for Qaasim Middleton and that means we have another Top 11 this week! That was the only opportunity for a Save this season so from here on out the bottom contestant will be eliminated.
Did America get their votes right this week? What about the Judges decision?