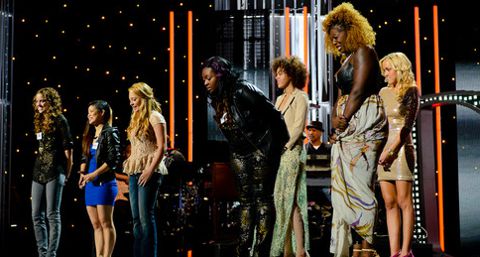 Tonight's broadcast of American Idol 2013 was taped yesterday so we've been able to find lots of spoilers for you on what the girls sang and even who was cut from the competition. You can jump over here for tonight's elimination spoilers. Now let's take a look at what each of the ten ladies will be performing.
According to audience members we have both details on the order and the song selections. Here's what we know so far for tonight's show.
American Idol 2013 Girls – Group 1 – In order of appearance:
What do you think of these song selections for the American Idol 2013 Top 20 Girls round 1? I bet Isabelle was disappointed to have to follow Angela Miller, a leading fan favorite at this stage.
Get ready for tonight's show at 8PM ET/PT on FOX! See you then.
Source: MJsBigBlog