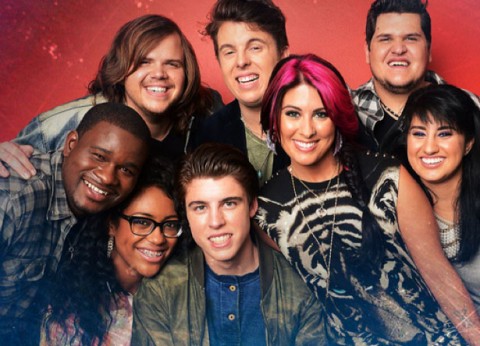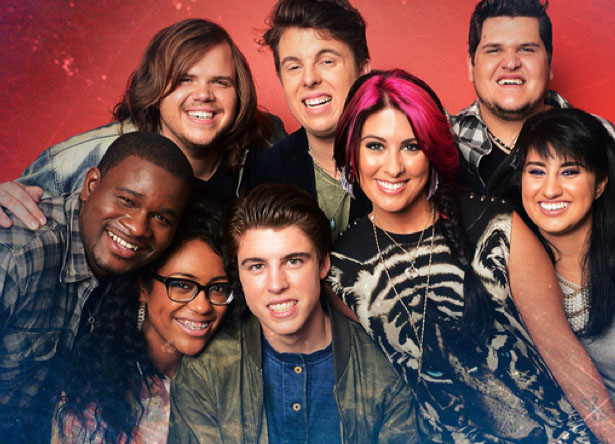 The American Idol Top 8 return to the 2014 stage this week and with no safety net left after the Judges used their Save the contestants will have to be on top of their game. No opportunities for mistakes or missteps from here on out or it could all be over.
FOX Audio Central caught up with each of the eight contestants and asked them what it'd take to advance to the next round. Here's what they each had to say in their interview.
Alex Preston: "Got to bring something big. I want to do something a little bigger every week, a little more, like, effective that people will remember."
Caleb Johnson: "Stay true to what I want to do and show my love and let it all lay out there on the stage."
CJ Harris: "Really got to stay to who I am, keep doing the same things that I am and work harder each week. I mean if it takes all night of learning a song and getting it right, that's what you've got to do, so just got to keep working hard."
Dexter Roberts: "I'm just going to go out there and kill it. That's what I'm going to do, just go out there and kill it and have fun, you know, and you know, if they don't like it, they don't like it, but hopefully they will."
Jena Irene: "I'm going back to the piano so I hope, it's kind of like a fan favorite, so I'm excited to do that."
Jessica Meuse: "Keep doing my best and leave it all on the stage and just have fun with it. It's a good ride."
Malaya Watson: "I just got to touch America with my music, just give it all I've got and if America likes it, hopefully they do. I hope they keep me in."
Sam Woolf: "That was the scariest moment in my life I think. It means I've got to step it up like majorly and I know, I think I know what I have to do now and there's no more messing around."
Looks like they all know it's do-or-die for their Idol survival so this should be an awesome week. Jena fans can get excited for her return to the piano with the 80's songs so we're anxious to find out what she and the rest will be performing.
Source: FOX Audio Central