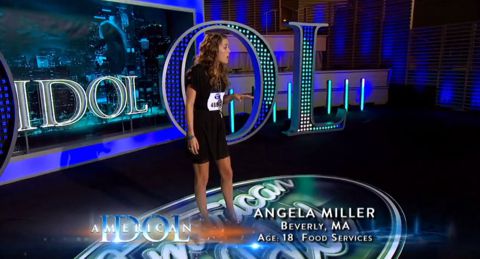 Angela Miller should be a familiar name if you've been following our profiles of this season's Top 40 singers. She made her first appearance of the season on last night's American Idol premiere for her audition in New York.
Angela revealed to the judges that she struggles with hearing loss in both her ears. Mariah Carey, quick to show her depth of knowledge of all things music, pointed out "in terms of singing, it's so important to have your ears." Wow. That may have been the dumbest thing I heard all night in the Idol premiere.
Miller went on to perform "Mamma Knows Best," which you can watch in the video below, and impressed the judges. Mariah praised Angela for her tone and Randy called her one of the best that audition day. All of that was enough to earn Angela Miller four "yes" votes and now she's off to Hollywood!