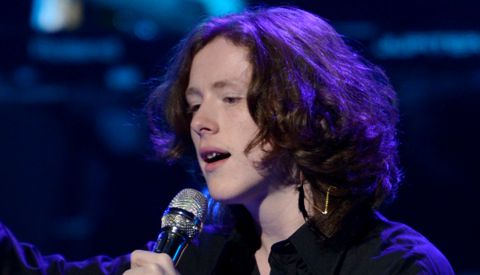 The "Awkward Turtle" Charlie Askew is preparing himself for the big reveal tonight on American Idol 2013 when we will all find out if he'll be the singer returning to join the Season 12's Top 10 performs for the Idol Live! concert series after the May finale.
Last week following his performance Charlie called out to his Twitter fans and supporters for those "turtles" to unite and send in votes for him.
I'm back, y'all! Awkward Turtles unite for the vote! Y'all aren't gonna be rid of me just yet! XD

— Charlie Askew (@CharlieAI12) March 15, 2013
From what we've seen in polls so far, which are of course unofficial, it'll be a tight race for Charlie Askew to overcome challenge Aubrey Cleland. During tonight's scheduled episode of the Top 9 from American Idol 2013 we're expecting to have the results revealed.
Who do you think will win the 11th seat on the summer tour? Watch Charlie's performance one more time and then share your thoughts on he's chances of success tonight on American Idol.