Just two rounds left of American Idol as the Top 4 have been revealed and prepare to head home this weekend for their big Idol Homecoming event ahead of three critical performances during next week's live show.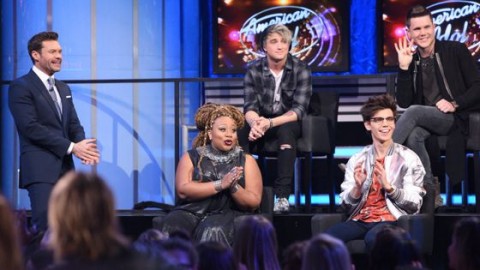 Each remaining contestant will take on songs selected by the Judges, Scott Borchetta, and another of their own choosing but themed to his or her hometown. Speaking of hometowns, it's the "going back home" event for the Top 4 this weekend as the season has just two weeks left to fit in all the action.
When Dalton Rapattoni, La'Porsha Renae, MacKenzie Bourg, and Trent Harmon return to the stage next week we'll hear the results of your votes and find out who will be performing in the American Idol finale this year. Yes, Top 3 get a spot on the stage thanks to the limited timeline and Idol's decision to avoid an awkward elimination at the top of the big show. Phew!
Along with the homecoming tour segments and three songs from each of the Top 4 there will be a special guest performance by Keith Urban which should be great fun. Considering we had three guest performers this week there's a good chance we'll see some others take the stage as well, but we'll have to wait and see.
Ready for the second to last round of American Idol? It's almost all over but there are still some great performances lined up for the rest of the season. Join us on Facebook, Twitter, and by Email Updates to get even more of our coverage.