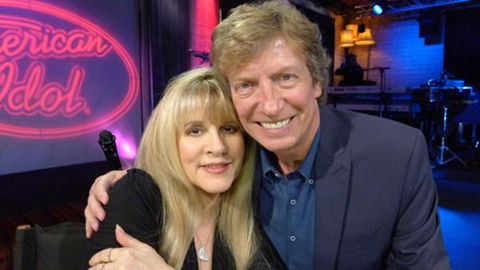 The American Idol 2012 singers may have a wide open field to chose from this week when they pick from their own musical idols, but executive producer Nigel Lythgoe has teased a few details. Of course he's already seen the mentoring sessions with this season's Top 9 singers and this week's mentor Stevie Nicks, but here's what he was willing to share.
next week they're singing their #IDOL's songs. Beyonce, Mariah, Miranda, Lifehouse, Daughtry, Led Zeppelin. Now that should be interesting?

— Nigel Lythgoe (@dizzyfeet) March 23, 2012
That list gives us six of the nine potential artists covered on this week's American Idol performance show. I'd guess we'll see Phillip Phillips taking on Zeppelin or Daugthry, though I'm leaning toward the former for him. Daughtry seems like a potential match for Colton Dixon after the news that they caught up the other week, but with Lifehouse on the list I'm not sure how that won't be Colton. Skylar Laine seems obvious for Miranda Lambert. Then there's Hollie and Jessica with either Mariah or Beyonce, possibly in that order.
From those six artists, who do you think will be singing what?
Update: Could this message from Hollie Cavanagh to Carrie Underwood be a signal that she'll be performing one of Carrie's songs this week?
@carrieunderwood thank you so much for the necklace i wear it everyday And I almost cried reading the letter PS try to watch idol this week
Seems like a possibility…