The American Idol auditions wrap up after just a few more stops on the Judges' tour and tonight's Idol episode takes us to Harry Connick Jr.'s hometown of New Orleans.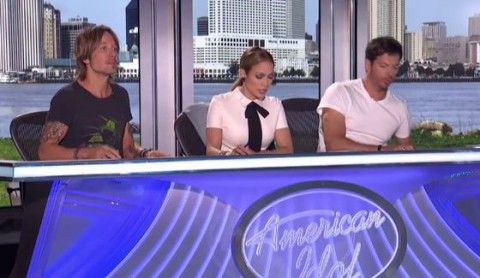 Tonight's show starts at 8PM ET/PT and marks a change in the American Idol schedule to a one-hour Thursday night episode following the past two weeks' two-hour shows that night of the week. This new schedule will put us in our regular routine of Wednesdays and Thursdays 8-9PM ET/PT until late March when Bones returns and Idol goes to just one night a week.
Last night's auditions in Minnesota turned out a lot of potential but we're anxious to see what NOLA has to offer us for the American Idol 2015 contestants list.
We may need to hold back on our expectations though as Harry recently lamented in an interview that he was disappointed in the lack of New Orleans based styles in the auditions there but seemed to still be pleased overall with the talent they saw.
New Orleans Sneak Peek – American Idol 2015:

Join us tonight starting at 8PM ET for our live coverage throughout the show with American Idol results and recaps. Find us on Facebook, Twitter, and get our Email Updates for even more coverage all season!