Tonight on American Idol 2016 the first round of Top 24 eliminations are upon us as last night's performers face elimination with the Judges' decision.
Update: Follow us here for tonight's Idol results & find out who went home!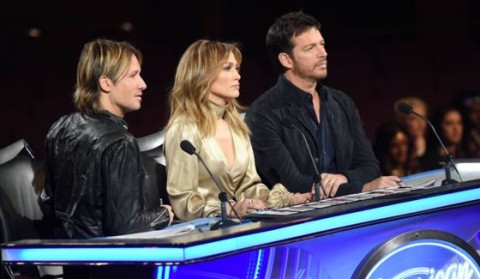 Starting at 8/7c the first twelve of this season's Top 24 contestants will return to the stage for some highs and lows in a new two-hour episode featuring a lot of familiar faces from American Idol's history.
Idol alumni including winners and top stars will be back to mentor the Top 24 and perform duets alongside them. This is something brand new for American Idol 2016 and should be a pretty great segment to remind us of the series' depth of talent. Find out who will be singing as duet pairs plus get a sneak peak at their performances.
click images to see full-size views
It won't be all sunshine and duets though as these singers will also be waiting to find out if they've made the cut to move on to the American Idol Top 14 this season. Can't wait to see what happens? We've got your Top 24 elimination results and spoilers here ahead of tonight's show.
Want even more American Idol? Find us on Facebook, Twitter, and our Email Updates.