Tonight on American Idol 2016 the remaining Top 24 contestants have their turn in the spotlight and soon after face the Judges' decision on eliminations.
Update: Follow along with our live recap of tonight's Top 24 performances here.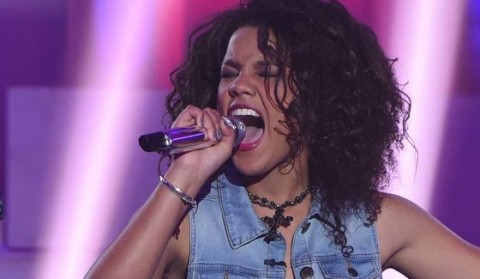 It's just a one-hour show on Wednesday starting at 8/7c with twelve singers performing their very best and after last week's performance show it's clear that this is a make or break for so many of the contestants. We had high hopes for several of last week's singers who came up short while others did so well on Wednesday that it outweighed their troubles on Thursday's duets.
Speaking of duets, yes there will be more alumni returning to American Idol 2016 this week and we have the spoilers on who is paired up for their songs. This should be another fun round of back to back show nights.
You won't want to miss tonight's one-hour American Idol performance show. If you can't wait until Thursday to find out who gets cut, we have the Top 24 "who goes home" spoilers as we look ahead to meeting our next tier of semi-finalists.
Join us back here tonight at 8PM ET for our live recap and coverage. Find us on Facebook, Twitter, and by Email Updates for more Idol news.