American Idol 2016's Top 24 is back on FOX with the Top 24 finishing out their run and preparing for the Judges' decisions during Thursday's results show.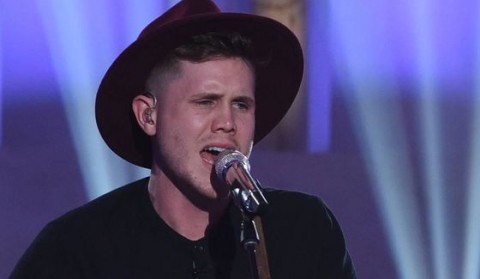 Last week gave us the first twelve and here we go with the second set including American Idol 2016 contestants like Trent Harmon, Jenn Blosil, Olivia Rox, Manny Torres, and more. Only seven of these singers will make the cut. Will your favorites be part of those talented few?
We're live recapping tonight's performance show right here with reviews of each singer plus we'll be adding in videos of the American Idol performances from FOX later in the night. Join us in the comments and share your take on this week's Idol episode as we count down to the series finale in April. Check the American Idol schedule for more details.
Shelbie Z, "Work Hard, Play Harder" by Gretchen Wilson. I have to say her exaggerated country girl persona made me like her less. It also made me see her performance as kind of an act. I think her vocals were pretty good on this song, but the whole thing was nothing special. Keith thinks she chose the wrong key but. JLo thought it was a good opening number but agrees with Keith. Harry wants to see how she stacks up to everyone else.
Manny Torres, "Adventure of a Lifetime" by Coldplay. This guy still comes off as cocky and a bit irritating to me, but his performance was really smooth and cool. I was surprised by how solid it was, actually. Jennifer thinks Manny could have connected a bit more. Harry liked it, but felt a little uneven and Keith thinks it wasn't the right song for him vocally.
Kory Wheeler, "Let it Go" by James Bay. It was nice to see Kory behind the piano. And he seemed really natural on the stage. He was definitely at home. The song was a little mild for such a crucial performance, but I liked it and I like him. Harry didn't think it was great, but Jennifer and Keith thought he looked comfortable on stage. I agree.
Amelia Eisenhauer, "Wake Me Up" by Avicii. Hmm. I don't think this was the right song for her at all. I liked how it started, but as soon as the song really kicked in, she kind of lost it. She didn't sound much like a pro and it was kind of shrill. Which is all unfortunate, because she's been really good so far. The judges all seem to agree that wasn't the right song for Amelia, but they like her, they assure her.
Jenn Blosil, "Sorry" by Justin Bieber. Ugh. I'd jump out my window if this wasn't a one-story house. I hated this more than I've hated basically any Idol performance ever. She's nothing but a gimmick and she can't sing on key. Horrible. Horrible. So that means the judges will love her. Harry says she was a breath of fresh air, but it was extremely out of tune. Keith commended the originality and JLo says it was shaky but didn't kill it.
CJ Johnson, "I'll Be" by Edwin McCain. Does this dude want to get cut? Why would he sing one of the most boring songs ever written? What a bad song choice. And the vocals weren't even that great. What a mistake this choice was. Bye, CJ. Keith thought it was all perfect for him. Hmm. JLo agrees. Hmm. Harry thought it was out of tune. At least one of these judges knows what he's talking about.
Lee Jean, "Runaway" by Ed Sheeran. I wish Lee was more likable, but the more we get to know him, the more bratty he seems. I guess it's just immaturity. As for this performance, it was pretty solid. I think he's one of the most talented guys in the contest. I can't wait to hear him do something a little more upbeat than this, though. Keith thinks that wasn't the right song for Lee. JLo thinks he sounded great, but agrees the song choice was iffy.
Trent Harmon, "What Are You Listening To" by Chris Stapleton. Ugh, another bad song choice. What's good about Trent, however, is that he could pick any song and make it sound great. He has such a fantastic tone and is probably the best at interpreting songs and making them his own. Best performance so far. JLo loves Trent and feels like when he sings it gets to her heart. Harry says he's one of the most beautiful vocals in the competition. Keith loved the song choice even though no one really knows it.
Tristan McIntosh, "Good Girl" by Carrie Underwood. Finally another song that wasn't slow and boring. Of course I wasn't a fan of this performance. I didn't find anything special about the performance at all. I'm actually bored right now.  Jennifer thought the performance picked up at the end. Harry likes that she finally sang loud and Keith didn't like that song for her.
Adam Lasher, "Black and Gold" by Sam Sparro. Why are these people picking songs no one knows? I mean I kind of know this song, but does everyone? I thought he sang it well, but there's something about him I don't like watching. I think they've all just bored me tonight and I'm annoyed. Harry focused on the guitar playing because he couldn't get past it. Keith is baffled why he chose the song (me too) and Jennifer thought it could have been better.
Dalton Rapattoni, "Rebel Yell" by Billy Idol. I like this song choice and I love that he rearranged it. It was definitely one of the better performances of the night. I still always feel like he's spazzing out on stage, but it works sometimes, like this one. Jennifer loved it. Harry called it phenomenal and powerful and Keith says he never disappoints.
Olivia Rox, "Confident" by Demi Lovato. I knew we'd hear this song this season, but I didn't expect it this soon. I actually liked it better than Demi's version, but I'd probably like anyone's version better than hers. I do wonder if Olivia can do much more than this, but I did like this one. Harry thought it was strong and Keith says her tone is a gift. Jennifer loved it too, but she's clearly still stuck on Dalton.
Can't wait until Thursday night's American Idol results show? We have the elimination spoilers here for who goes home in the Top 24 and who makes the Top 14. Fan favorites are set to be officially eliminated tomorrow night!
Find us on Facebook, Twitter, and Email Updates for the latest American Idol news.