American Idol 2016 spoilers have revealed the duet pairings for the remaining Top 24 contestants in their performances coming later this week.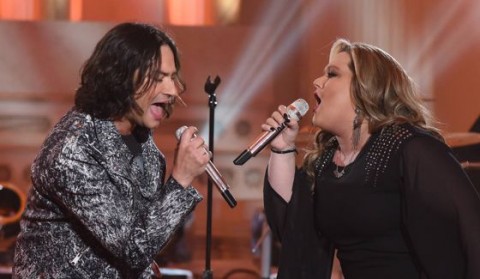 Photos released by FOX reveal which Top 24 singers will be singing with this week's batch of returning alumni artists from past seasons of American Idol. Some of the matchups are surprising, but a few of the expected also came together. Read on for the full list of spoilers with the alumni duet pairings.
American Idol 2016 Top 24 – Round 2 Duets:
For whatever reason FOX didn't make the photo of Kory Wheeler & Haley Reinhart available, but if they add it later then we'll bring it in to the mix here too. The rest of the American Idol alumni duets are in the photos below for a sneak peek at Thursday night's American Idol 2016 episode.
click images to see full-size views