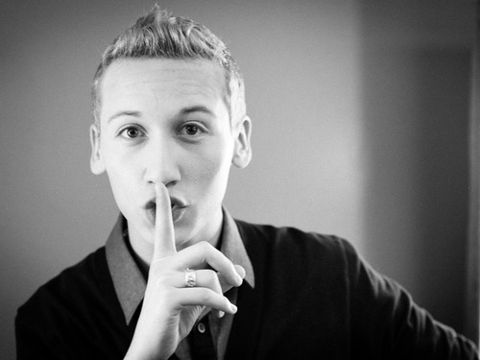 The one thing you didn't want to be last night on American Idol 2013 was a guy. The judges destroyed them and the fans are likely set to abandon them once again when the voting news is revealed.
What is it about the guys that pushes them down in the ranks as the girls continue to climb? They're not "bad" singers, but they're definitely being outperformed week after week. As we are continuously reminded, it seems like production handpicked this batch to guarantee a female winner this year and it looks like they'll be granted their wish for American Idol 2013.
Looking over the results from the Top 9's "who was the best?" poll the remaining guys hold the bottom two spots as three are tied for last and just one of them climbs up one point to tie for second to last with Janelle Arthur.
Who is the lucky guy to avoid the absolute lowest point in our poll? That'd be Lazaro Arbos. He's popular with the fans, but critically is not the strongest singer in the group and the judges were busy reminding him of that last night to the point of bringing on tears.
After last week's surprising results placed Lazaro in 4th place overall in the Top 10 I wouldn't be surprised to see him pull another big move like that, but as the numbers dwindle he'll be hard pressed to avoid the danger zone.
So let's hear your thoughts. Which guy was the worst last night? Burnell Taylor, Devin Velez, Lazaro Arbos, or Paul Jolley? One of them will be eliminated from American Idol 2013 tonight, you can bet on it. Now the question is, which one?