Who will win American Idol 2014? Will they go on to be superstars like Kelly Clarkson or Carrie Underwood, or will they fade back into obscurity after the American Idol spotlight clicks off?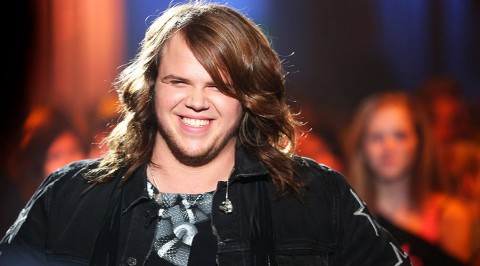 We don't know yet which of the finalists will take home the grand prize for season 13. However, we'd like to consider what makes each of them special and worthy of winning. Starting with the guy many consider to be the current front-runner, rocker Caleb Johnson.
Caleb has consistently given great performances week after week since his initial audition. Honestly, we think he has been the most consistent singer of all of the Top 13 finalists throughout the whole season. We really don't feel like he's given a single actually bad performance. Maybe a few that aren't as exciting as others, but you just haven't heard the American Idol judges rip him up over anything because there is so little to negatively critique about his performances
On stage, Caleb looks so comfortable he could have been born there. Singing solo, he commands the venue like he's the 'viking' Keith Urban has named him. In front of the house band, he comes across like someone who does stadium gigs for thousands all the time. None of the other American Idol finalists look just so at ease and confident on stage.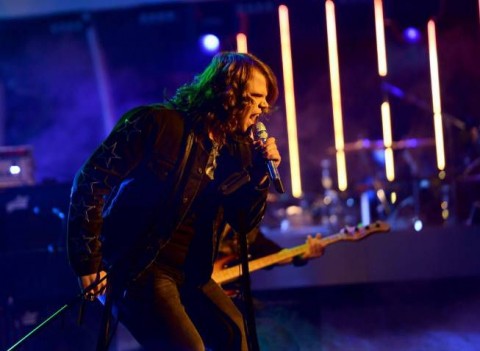 Frankly, "Caleb Johnson wins American Idol 2014!" is a headline we wouldn't mind seeing. It's been years since a rocker took home the title, when David Cook won season 7 in 2008 over crooner David Archuleta. We think Adam Lambert should have won season 8, but alas, he did not.
Rockers have a hard time on the show, and they rarely ever make it to the final two. So we find it impressive and a testament to his talent that Caleb Johnson is almost certain to make the season 13 finale as it stands right now, if not win this whole thing. Even more so, and we aren't sure how to put this in a nice way, because Caleb isn't a traditionally 'hot' rock guy like David Cook, Adam Lambert, or Chris Daughtry. Although we certainly think, like Jennifer Lopez said, that Caleb can be quite sexy on stage when he gets into 'rock viking' mode.
So our biggest reason for why Caleb Johnson should win American Idol 2014, besides his obvious mad skills on stage, is that we just want to see another rocker grab the gold.
The past few years we've had the country winner with Scotty McCreery (and runner-up last year in Kree Harrison), we've had the diva R&B winner girl with Candice Glover, we had pop star in the making Phillip Phillips, and whatever Lee DeWyze was, we aren't sure. And Kris Allen, bless him, the guy everyone seems to forget ever won. Maybe it's finally time to give the trophy back to the rockers!
While the rockers who have won American Idol or done well on the show may not be quite on the level of Kelly or Carrie when it comes to fame and fortune, many of them have been quite successful. We think Caleb could achieve at least a strong Daughtry kind of post-Idol career regardless of how he finishes out the season, but winning would give him a very strong boost.