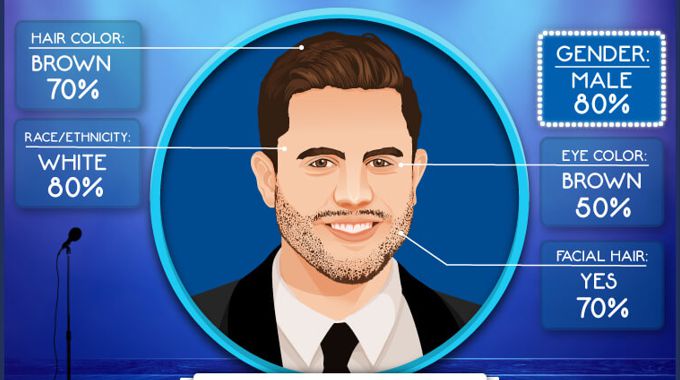 American Idol returns in 2018 on ABC and that will bring us back to the search for the next great voice, but before the season even gets started can we predict which Hopeful will be the first to win the revamped series?
According to the statistics from the last ten seasons (6-15), pulled together by OnlineCasino.ca, there are a few interesting identifiers. And while these won't guarantee any one particular contestant to win American Idol 2018, it's still fun to see who might have an edge.
So which singers have shared the most likely to win characteristics? Young, brown hair, Caucasian males have held the edge over the past ten seasons. 70% of the recent seasons' winners have had brown hair and 50% had brown eyes. Facial hair? You can put 70% of the recent winners are in this category. Only Scotty McCreery was a clean cut male winner in the last ten seasons. Speaking of that, 80% of the last ten winners have been Caucasian males as well. Backs up that WGWG stereotype (White Guy With Guitar) for the repeat winners, huh?
While the guys have been beating out the gals at the finish line there's actually a pretty even result between the sexes when it comes to going the distance on American Idol. Over the past ten seasons men make it to the final stage 64.4% of the time while women have survived 63.9% of the time. That's extremely balanced so it'd be interesting to see more of why the male contestants have such a large lead when it comes to that winners crown.
Advancing on American Idol: Most Successful Traits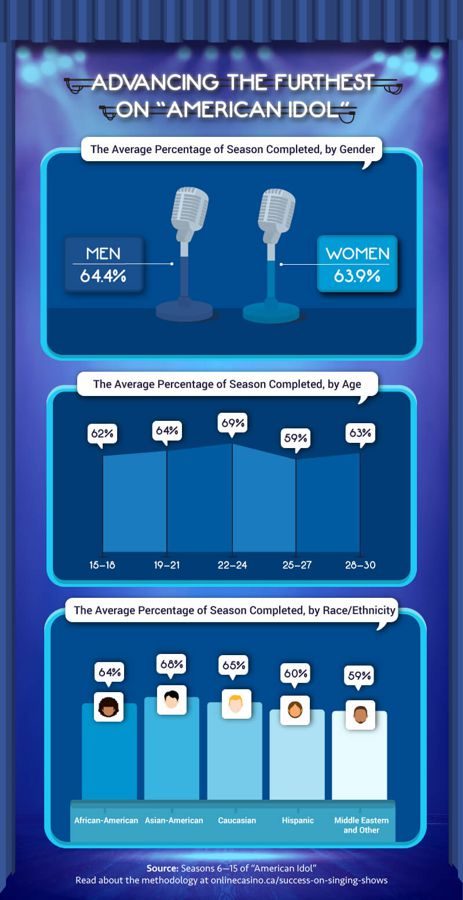 Even though it's been mostly a WGWG winner the odds for ethnicity reaching the full season run have a pretty even chance as well. Only two African-American contestants have won American Idol in the past ten seasons, but Caucasian singers have only a 1% better chance of reaching the end. Meanwhile, Asian-American singers have had the best odds of getting to the end, but wait, none have actually won Idol. Interesting.
So who will win the next American Idol season when it debuts in 2018 on ABC? Auditions are just now underway with the new panel of judges and its steady host, Ryan Seacrest. Be sure to join us on Facebook, Twitter, and get our Email Updates for more American Idol!
As for the study's methodology, they looked at 255 contestants over ten seasons of American Idol. You can read the full report of their findings at onlinecasino.ca for more interesting details along with a comparison to The Voice.
Image credit: OnlineCasino.ca