This week we said goodbye to American Idol 2015 contestants Maddie Walker and Adanna Duru who were eliminated on Wednesday's Top 9 performance show. The singers talked with FOX All Access to discuss their experience and future plans.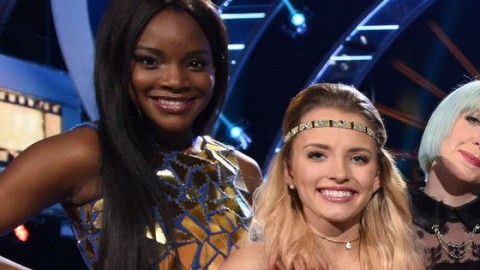 Aside from hoping to win the competition, what goals did they each set for themselves heading in to American Idol 2015 once they had a Golden Ticket and were off to Hollywood?
Maddie Walker: It's incredible. My main goal was to make it to Top 24 and anything past that was a blessing and I feel like I've learned so much from this entire experience and not very many people get this experience. There are so many people who tried out and didn't make it past the first audition, so I feel so completely blessed to be here and to have made it this far. There is nothing but positivity [sic] I could take from this.
Adanna Duru: From the beginning, my goal was to make it to live shows and the fact that I did that and surpassed it is so amazing. Even when I was making it past the shows in Hollywood week and showcase round, I was still like, "Wow, I want to make it this far but how the heck did I do it? How am I still here and not get eliminated?" It's amazing to even have made it this far and have met as many amazing people that I have.
Gallery: Maddie Walker on American Idol

What's next for the ladies now that they've been eliminated from American Idol?
Maddie Walker: I definitely want to do some commercial work. I want to start writing and recording a country album – I think that would be really cool – anything, modeling; it doesn't matter. I just want to get out there and keep my name out there, for sure.
Adanna Duru: Same here. Lots of commercial work. I want to write and record an album. I already have some stuff on Itunes that I've been doing. Music videos, writing for other artists because I love writing and just still going – performing, doing lots of gigs and festivals and stuff like that.
Gallery: Adanna Duru on American Idol

And to their fans, both contestants are extremely grateful for all the support and American Idol votes they received.
Maddie Walker: It's incredible and I thank each and every one of them for being here for me, for supporting me, and I can't express that enough. I'm so grateful for every single one of them.
Adanna Duru: Having fans is so amazing. I'm not used to it. It's a new world that I've never been a part of so now that I do have amazing fans who have been supporting me up until this point, it's amazing and I'm so excited for what's to come.
Source: FOX All Access