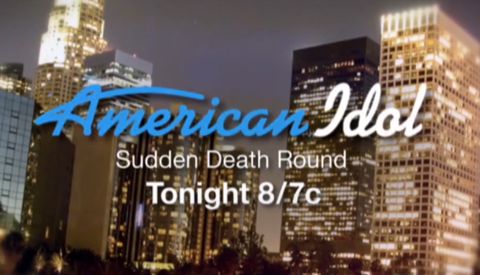 Tonight on American Idol 2013 the Las Vegas round comes to a close with the last installment of "Sudden Death" performances by the remaining ten guys. Only half of tonight's Hopefuls will move on while the rest will be sent home for another chance next season.
These singers will be performing in hopes of sitting next to last week's successful singers, Curtis Finch Jr, Paul Jolley, Elijah Liu, Charlie Askew, and Devin Velez.
American Idol 2013 – Sudden Death Round 4 singers:
Bryant Tadeo
David Willis
Gurpreet Singh Sarin
Joshua "Josh" Holiday
Mathenee Treco
Can't wait for tonight's show to find out who was eliminated from the list above? Take a look at our American Idol spoilers to find out which five were part of the lucky few this time around.
Let's hear your thoughts on which guys are the best performers in the group and should be sent through regardless of what the leaks tell us actually happened.