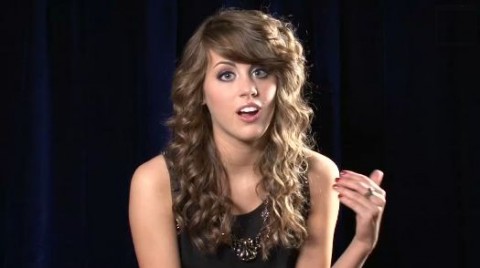 Well this settles that American Idol 2013 mystery. While many have wondered just how wide or narrow production would keep this week's theme of "Music of American Idols" we now have a clear explanation from the Top 10 finalists themselves.
Confirming what we reported earlier, the Hopefuls will sing songs that past American Idol winners have either performed during their own season or singles they released after winning.
This is good to know as we head in to tonight's American Idol 2013 show, but honestly at this point we would have rather discovered some song spoilers for what each of the finalists were going to perform.
As for clues from the video above we do find out that Lazaro Arbos likes Kelly Clarkson, Candice Glover appreciates Carrie Underwood, Devin Velez enjoys Kris Allen, and Curtis Finch Jr prefers Fantasia. So maybe we'll get some song selections from these hints. We're about to find out as tonight's episode of American Idol 2013 begins soon!
Source: Twitter