We're halfway through seeing the American Idol 2013 Top 20 list of singers created and set in to action. At this point we know five of the guys and five of the girls while the rest of them will be decided this week in the final Las Vegas Sudden Death rounds.
The singers who completed their rounds last week can now sit back and relax for at least a few days. Part of that relaxing included some fun photo shoots American Idol and FOX use for promos. Check out the candid shot featuring Curtis Finch Jr, Paul Jolley, Elijah Liu, Charlie Askew, and Devin Velez as they clearly enjoy the perks of becoming part of this season's Top 20.
Want to see the girls' photo shoot candid? American Idol Fandom has that posted.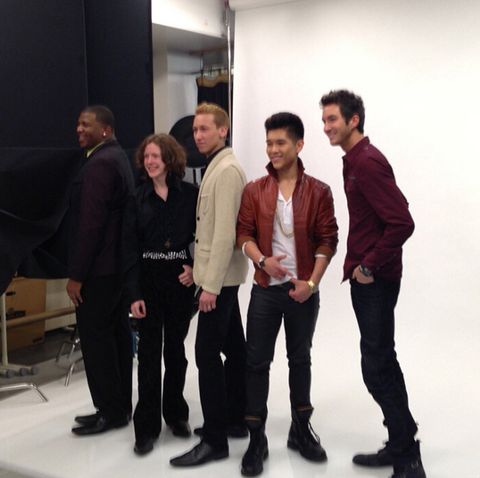 Source: @Idol_Insider