The American Idol 2014 Top 4 can't help but smile at their success in making it this far in the competition. Just two weeks from the season finale these contestants took a break from rehearsals to pose for a new set of photos.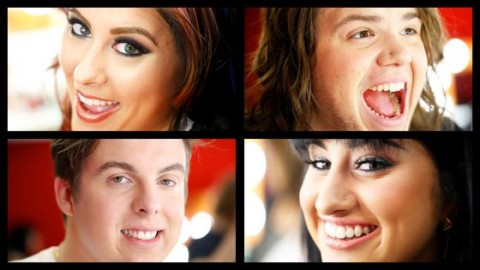 Alex Preston, Caleb Johnson, Jena Irene, and Jessica Meuse are all that's left of the thousands and thousands of American Idol Hopefuls who auditioned for the 2014 season and were whittled down to just a small handful of talent.
This week we'll be watching them to see who has what it takes and impress the judges and the viewers and bring in the votes they'll need to move on to the next round. Who do you think it will be?
Check out the Top 4's portrait series in the photos below and get ready to cheer on your favorite American Idol contestant!
click images to see full-size
Image source: FOX / American Idol