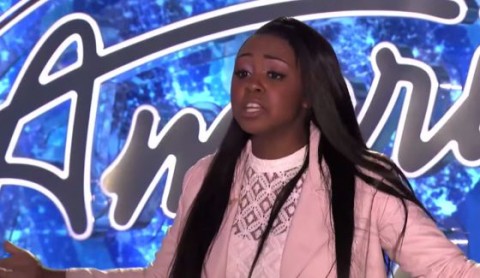 American Idol 2105 kicked off last week with some pretty strong auditions out of Nashville and Kansas City. Let's now round up the Top 5 auditions for American Idol Season 14 so far.
1. Savion Wright, "Change The World." This is his second season in a row and something happened with him since his pervious audition. Something good. There's a magic there that wasn't there before. He's more prepared this time and has great potential to go far. His version of "Change the World" by Eric Clapton is my favorite audition from week one.
2. Cody Fry, "Over The Rainbow." Cody is a complete natural. Having come from a musical family, Cody doesn't even have to try to entertain, he just does. His version of "Over the Rainbow" has me sold on his worthiness of the American Idol title. I can't wait to see what he has up his sleeves.
3. Emily Brooke, "Blown Away." At only 15, Emily might have some growing to do for the judges, but I thought her audition showed great poise, confidence and star power. I'm not sure she's going to be in it for the long haul, but that doesn't stop me from ranking her here.
4. Riley Bria, "Georgia Woods." The first audition we saw this season was one of the best. Riley's audition with Keith Urban's "Georgia Woods" was one of the best. I hope we get to see a lot more of Riley this season.
5. Sarina-Joi Crow, "Love Runs Out." This one had so much energy and confidence. I think I liked the other people on this list better, but I couldn't not include her. She was definitely one of the standouts and I think we'll see a lot more of her.