We already know that it is likely all of the American Idol judges will be returning for season 14. Harry Connick Jr. has already announced he's definitely in. Jennifer Lopez and Keith Urban seem likely to follow suit according to the latest Hollywood gossip and their own remarks about wanting to come back. But what about former American Idol judge turned mentor Randy Jackson?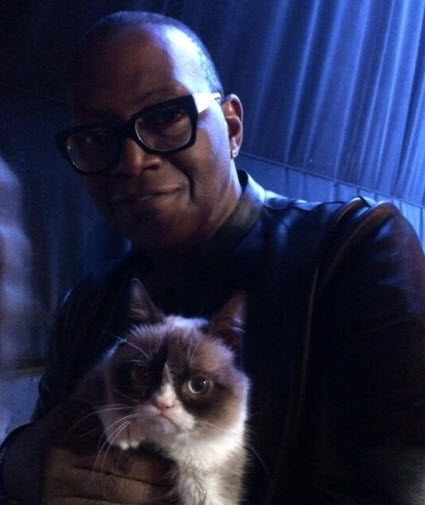 Randy Jackson was the longest-lasting of the American Idol judges and the only original member of the cast still on the series in season 13 except for host Ryan Seacrest. This year, however, he was regulated to being a mentor only instead of a judge. Although he's said he is "so happy" to be in the mentor role now, we don't really know if he was telling the truth, or just making the best out of a bad situation.
In an appearance on The Queen Latifah Show, Randy Jackson avoided the question of whether or not he would be returning for American Idol 2015. When asked if he would be back for season 14, Randy just said "you never know" and failed to give any more solid clues about his future plans.
"Listen, I mean, I think it's a great season, I think we kind of rebooted the show," Randy said. "I think Jennifer, Keith, and Harry work great together. And me and Ryan and all of them."
With that said, Randy slid right into talking about the 'great talent' this year and deflected the question about whether or not he might be back for American Idol season 14.
Would you be sad not to see Randy Jackson back next year, or do you think it's finally time for the 'dawg' to retire from American Idol at last?