According to insider reports, the American Idol 2015 Judges will be… Jennifer Lopez, Keith Urban, and Randy Jackson! I'm kidding! Harry Connick Jr., not Randy.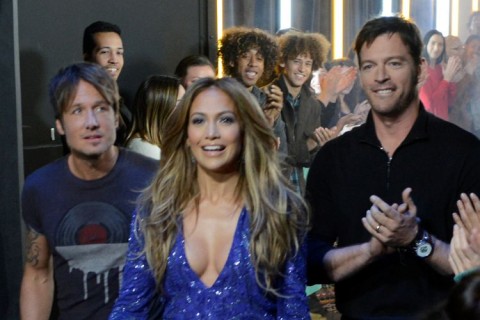 Yes, per People magazine, the entire current "Dream Team" panel, including Jennifer Lopez, will be back next year to judge for American Idol Season 14. People mag reached out to FOX for confirmation, but received no comment.
Considering JLo's extraordinarily high price tag, supposedly over $17 MILLION, and dropping ratings, which means less revenue for the show to work with, I thought for sure JLo would be out and Grumpy Cat would be in as the replacement judge.
This mostly makes sense because like JLo, people love Grumpy Cat, but unlike Jennifer, GC does not drop F-bombs on live television. Okay, you know I'm just kidding around.
What do you think of the return of the American Idol judges in 2015? Do you think familiar faces at the panel will boost or slow slumping ratings or would some new, cheaper views from the center table be more beneficial for Season 14?
Share your thoughts and tell us what you think of the news!