So far, it is indeed looking like all the American Idol judges will be returning for season 15. Industry insider gossip has been circulating that Jennifer Lopez, Harry Connick Jr., and Keith Urban are all on board as American Idol 2015 judges. However, Harry Connick Jr. is the first to absolutely confirm he will be back next year.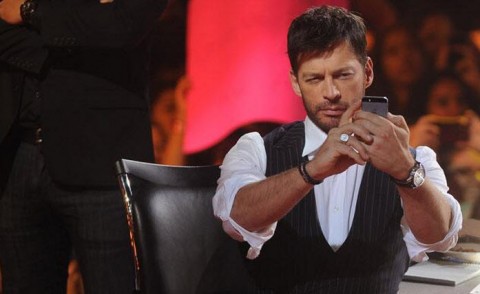 Yes, that's right, it is now official that American Idol judge Harry Connick Jr., his weird selfies, often strange antics, and no standing ovation rule will return next season. Harry made the announcement during an interview on Live! With Kelly and Michael.
Harry confirmed the news again during a conference call with reporters, telling them the deal was done for him to join the American Idol 2015 judges' panel. "I've had a blast," Harry said. "I've gone through my negotiation process and I'm gonna be coming back next year!"
Although he could not speak for American Idol judges Jennifer Lopez and Keith Urban, Harry said he "would hope that they are able to come back too. It's just been an amazing journey. I look forward to doing it again."
From what we can tell on social media, most fans seem to be pretty pleased about all of the American Idol judges returning next season, Harry included. We think it was a good panel this year overall. Harry was a little too weird at times. Keith a little too restrained. JLo a little too nice and overly sexy on the show. But all in all, a much better and more fun to watch panel than we've seen in years!