After no mention of any American Idol 2016 iTunes releases for the season it looks like it's finally time for the remaining finalists to head in to the studio and release some singles for your downloading fun.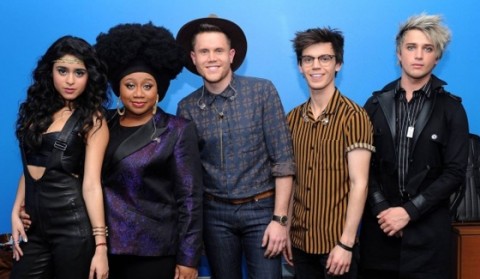 According to Rick Barker, the online media consultant for American Idol, as reported by MJs, we'll soon be hearing from Dalton Rapattoni, La'Porshae Renae, MacKenzie Bourg, Sonika Vaid, and Trent Harmon as they will each record one song from this week's double performance round.
Songs this week will be cover Sia's catalog and Classic Rock which gives the Top 5 their choice between their two planned performances for what to record and release on iTunes. No word yet on what each will be choosing or even what their song picks are for this week's American Idol 2016 Top 4 reveal episode on Thursday night.
As for why it has taken so long to get iTunes singles released for the finalists, Barker explained sales had been low for the recent seasons at the earlier rounds. With only three weeks left in season, and the series (!), I'm not sure just how much traction they expect to build from this, but it's better late than never.
Which Top 5 contestant would you want to download first if they were giving away their performances? Share your thoughts and get ready this week's American Idol show on FOX.