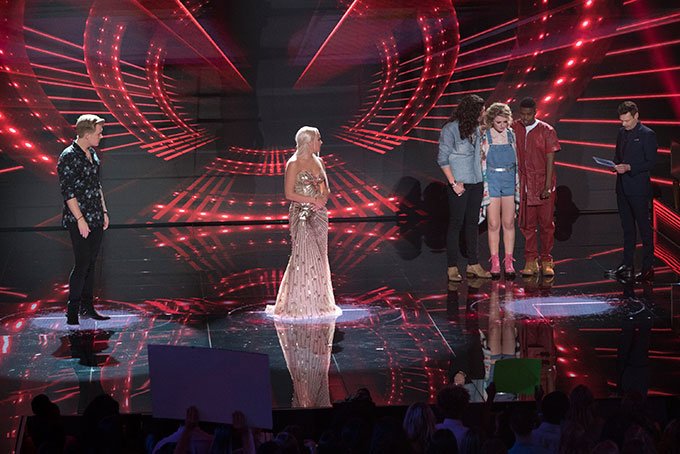 The American Idol 2018 Top 3 was revealed last night, and as always we're left asking ourselves did America make the right decisions?
And as always, well with this season anyway, I'm going to say yes and no.
First of all, I have to say how pleasantly shocked I am that Maddie Poppe made it into the Final 3. I've enjoyed her performances all season and have a great respect for her musical taste and stylings, so I think she definitely deserves that spot in the American Idol Top 3. I'm just surprised America agrees with me on something (anything!) for a change.
But there are two other things America and I don't agree on, and that's Caleb Lee Hutchinson and Gabby Barrett. And let's face it, one of them is going to win American Idol 2018 next week.
So basically what I'm saying is America was right about Maddie but they weren't right about Caleb. I'm going to go ahead and say they were right about Maddie. Of that Top 5, Maddie and Gabby, along with Michael Woodard, were the best performers and artists. So I'll give them Gabby.
But I'll never understand why Caleb is there. I guess all you have to do is be a white guy with a guitar (no, I'm not making this about race, WGWG is an old term dating back to VoteForTheWorst.com days) and sing country music and you're golden with American Idol voters.
Last week I predicted Cade Foehner would be the WGWG who wins this season. I was obviously wrong. I guess his southern rock stylings just weren't country enough for them. So will Caleb be the one who wins now? I'll save that answer for another post a littler closer to finale night.
So of that Top 5, the Top 3 should have been Maddie, Gabby and Michael. Or even Cade. But not Caleb. I just don't get it. If Caleb wins here's what will happen: In a year he still won't have an album out. Then he'll get dropped by his label. That's what American Idol does with the WGWG winners. So why you guys keep voting for them and then never buy their music after they win is beyond me.
What do you think? Do you think America made the right decision with this Top 3?