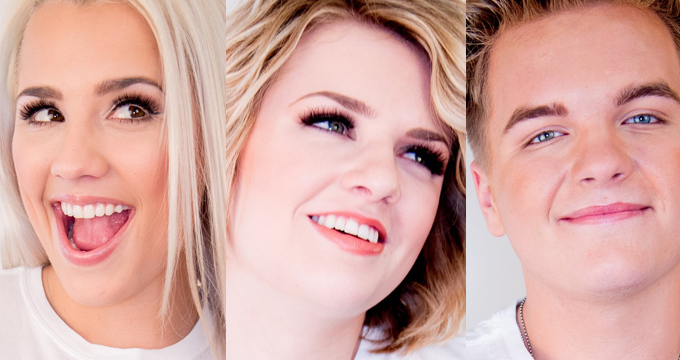 There is currently a lot of debate online about who will win American Idol 2018. Will it be Gabby Barrett, Caleb Lee Hutchinson or Maddie Poppe?
Gabby Barrett has been the clear frontrunner for the entire season, as the judges and producers really featured her and pushed her. Cade Foehner was another contender, but after he was eliminated Sunday night, Caleb Lee Hutchinson is the last male standing. And based on American Idol history, Caleb could definitely win the season as he fits that American Idol winner mold we've seen so much in the show's 16 seasons. But Maddie Poppe has emerged as a seemingly fan favorite, according to social media comments and American Idol blog polls.
I thought there was going to be a pretty clear outcome to this season, but American Idol voters have changed in the two years since we saw Trent Harmon win American Idol Season 15 over on Fox. So we need your help to get a better feel of what Idol fans and our readers are thinking about this year's Top 3. So please help us out and vote in our poll below?
So who should win American Idol 2018? We aren't asking you who you think will win. We are asking you who you think should win — who you are going to vote to win. Will you vote for the girl American Idol is trying to manufacture into the "next Carrie Underwood" Gabby Barrett? Will you vote for the standard country guy with a guitar Caleb Lee Hutchinson? Or will you vote for the artistic singer-songwriter who feels like a mixture of Kelly Clarkson and Carrie Underwood? I think it's obvious who would have my vote, but who would have yours? Let us know below!
Tune in Sunday night to watch the American Idol Top 3 perform and fight for that title on Monday night.