We have the American Idol spoilers on what what the Top 2 contestants will be singing tonight in the final live show of the season! The first American Idol 2014 spoilers on what Caleb Johnson and Jena Irene Ascuitto will be singing on part one of the finale are now out and more are on the way!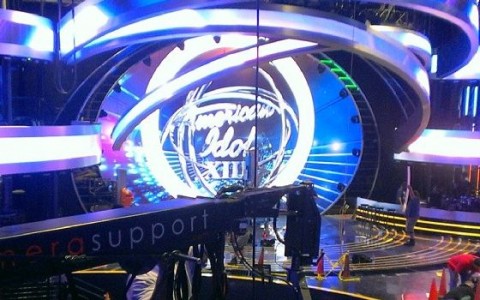 This will be a very important show with critical performances by the season's two leaders, Caleb Johnson and Jena Irene. The American Idol finale song choices could mean everything as we've seen weak winner's singles effectively sink a finale night for contestants.
Those American Idol winner singles were named and confirmed during last week's show so we knew they'd be on tonight's list. In addition to those we'll have more American Idol performances by each contestant and are looking for those titles to be leaked later today.
American Idol Spoilers – Top 2 song list:
'Original' Songs — Future Winner's Singles
* Note: Caleb's song is not actually an original, previously unrecorded song.
Best Performance of the Season — Chosen by the Finalists
Caleb Johnson: "Maybe I'm Amazed" by Paul McCartney"
Jena Irene: "I Can't Help Falling In Love With You" by Elvis Presley"
Simon Fuller's Choice
Caleb Johnson: "Dream On" by Aerosmith
Jena Irene: "Dog days Are Over" by Florence + the Machine
We'll continue to update this list as more American Idol spoilers on the song choices are released ahead of tonight's big show starting at 8PM.
Which Top 2 singer do you think has the stronger line-up for the final performance show?