Some Caleb Johnson fans are not too pleased about the rocker's so-called 'coronation song' in comparison to the finale song written for rival Jena Irene Ascuitto. While Jena's song almost sounds like it was written just for her voice alone, Caleb's tune just seems not quite as perfect for him. Well, it turns out there may be a good reason for that.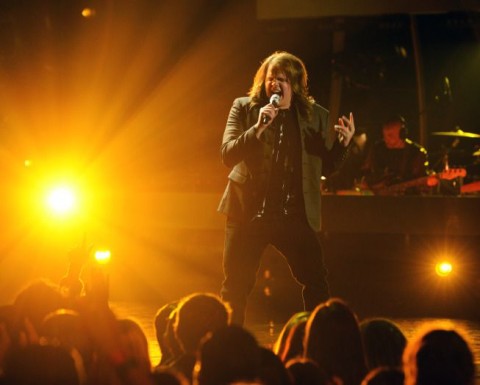 According to Yahoo Music, Caleb Johnson's all-important American Idol finale song, "As Long As You Love Me,"  is not an original tune, it's actually a cover. As in, the song has previously been recorded by someone else. Oddly enough, it was a contestant in South African Idol, Mark Haze, who first laid down the track back in 2012, although the song was never released in the U.S.
Not only has "As Long As You Love Me" been previously recorded, the song was also pitched in the past to former American Idol winner Kelly Clarkson, who turned it down. Writer Justin Hawkins, frontman of the band Darkness, told Yahoo Music that Kelly had the song "on hold" for a while, but never did anything with it.
In contrast, it does not appear that Jena Irene's 'coronation' song has ever been performed by anyone else and seems to be a new, original creation. Although we do admit, we don't know if it was actually specifically written with Jena Irene in mind. Even if it does sound way more like it was than Caleb's tune.
Jena's song, "We Are One," was co-written by former American Idol contestant Felicia Barton, who recently tweeted a photo of herself and Jena  with the caption: "Hangin w/ @JenaAsciutto1 Can't wait for you 2 hear the new song cowritten by me @MitchAllan @AnnePreven !!!!!" (Bolding added for emphasis.)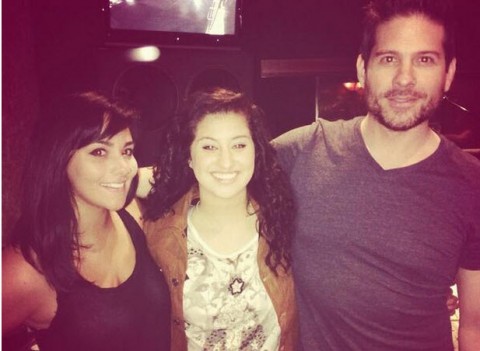 Do you think maybe Caleb got a raw deal by being given a song that not only isn't original and wasn't created with him in mind, but was actually rejected by a former American Idol winner?