If he is the American Idol season 13 winner, Caleb Johnson will be singing a love song as his coronation single next week on the 2014 finale! Naturally, it will be a ROCK love song, because otherwise it would just be wrong! We got to hear a small portion of it on the American Idol Top 3 results show and now you listen to the whole tune here, and download the full version on iTunes!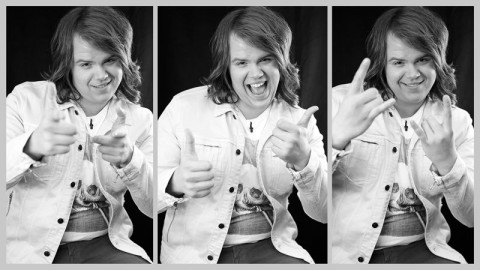 As the final two on season 13, Caleb Johnson and Jena Irene will be singing their possible 'coronation' songs next week as part of the final battle for the win. We don't know if Alex will also get to sing the song that would have been his future single if he'd won, but we hope he will get the chance.
Take a listen to Caleb's song below and tell us what you think. Honestly, we aren't loving it all that much. It just seems a bit too cheesy and not contemporary rock enough to be a hit single on the radio right now. Maybe 30 years ago it would have been something you'd love to hear on the jukebox at your local bar. But it's just a little too much 'classic' in the rock department for a modern hit.
Full song now available in the SoundCloud embed below.
Download the song on iTunes here.