The American Idol spoilers for the season 13 Top 3 finalists will be revealed tonight! We'll be bringing you the American Idol 2014 results live as the votes are announced. Will your favorite singer survive to make it to the hometown visits in the Top 3?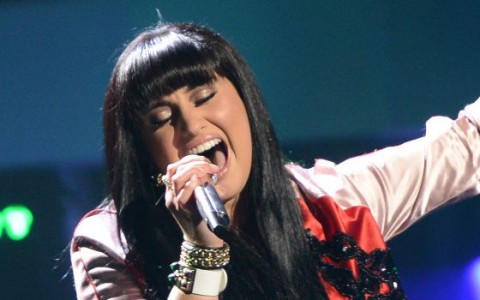 Caleb Johnson, Jessica Meuse, Jena Irene Ascuitto, and Alex Preston face one of the toughest eliminations yet on American Idol tonight. Everyone wants to get those big hometown visits with the parades, the awesome concert for the fans, and all the recognition and fanfare of going home as one of the Top 3.
The finalist who got kicked off American Idol tonight will still get lots of love when they get home, but it won't be the same at all. The television cameras won't be broadcasting their triumphant homecoming to millions of fans. Being the one who was eliminated on American Idol right before the hometown visits is just painful.
For those who just can't wait to find out who got voted off American Idol tonight, or don't want to wait until the show airs on the West Coast, we'll have all the results for you right here live starting at 9PM ET. So stay tuned to find out who went home on American Idol tonight and if your favorite singer/s made the Top 3!
>> Join our Live Chat during the show! (pop-up window) <<
And we have the results coming in for you now!
American Idol 2014: Top 4 Elimination Results
Safe:
Jena Irene
Caleb Johnson
Alex Preston
Who got voted off American Idol tonight: Jessica Meuse