Ready to find out what the Top 4 on American Idol 2015 will be singing this week with a three-peat performance round heading our way? American Idol spoilers have begun to reveal what we'll be hearing next from the remaining contestants.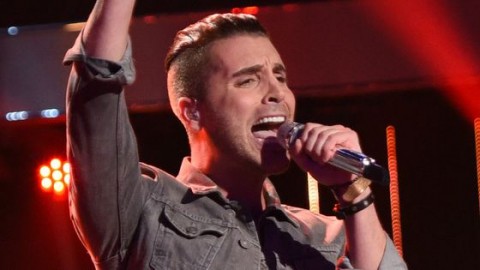 While all four of the Top 4 had the chance to head home and perform in the Hometown Tours this season for American Idol, only three of the singers will get a chance to deliver their full song set. And thanks to those hometown visits some of the Top 4's songs have begun leaking ahead of Wednesday's show.
We can look forward to three songs from each of the Top 3 finalists with selections from the Judges, Borchetta, and another from the singers themselves. According to MJs, all three of Jax's songs have been revealed plus a few from the others. We expect the full set in the next day or two.
Jax will be singing "Misery Business" from Paramore as the Judges' pick, "My Generation" from The Who for Borchetta, and "My Immortal" from Evanescence. Scott's pick seems a little odd, but at the same time look at the spread she's got in her picks. They aren't three of the same at all which is great and is a big opportunity for Jax to show off her versatility.
Rayvon Owen has revealed his Hometown song pick with "As" by Stevie Wonder while the rumor has it that Nick Fradiani may be singing a OneRepublic hit. No leads yet on Clark Beckham's songs for this week, but he did have plenty of performances at his concert so it's probably mixed in there somewhere.
Looks like Nick Fradiani is singing "Back Home" by Andy Grammer for his hometown pick, naturally. Then he'll also do "I'll Be" by Edwin McCain and "Because The Night" by Bruce Springsteen for his provided picks.
While we await the rest of the list, what would you pick for each of the Top 4 contestants to sing on the American Idol 2015 stage?