American Idol is spoiling their own Top 8 song list this week for the Billboard Hot 100 theme but we've got a twist on the details revealed.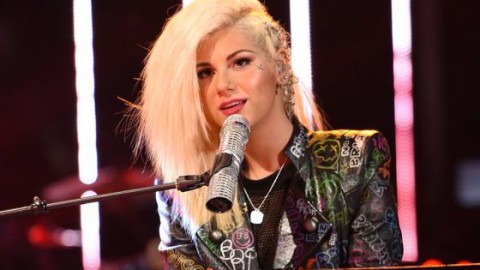 We know what we'll hear on Wednesday night thanks to these spoilers, but we don't know for sure who will be singing each of them. Check out the list and see which Top 8 contestant should be singing each of these songs.
Top 8 Song List for 'Billboard Hot 100'
"Hey Ya!" – Outkast
"Poker Face" – Lady Gaga
"Set Fire To The Rain" – Adele
"Make It Rain" – Ed Sheeran
"Stay" – Rihanna
"Wrecking Ball" – Miley Cyrus
"Teenage Dream" – Katy Perry
"Latch" – Disclosure
According to the sleuths over at MJs they're saying Jax will sing Lady Gaga's "Poker Face" while Joey Cook will be taking on Miley's "Wrecking Ball."
I'd expect more singers to identify their songs as we head toward Wednesday's big Top 8 show so keep checking back for more.